Hello!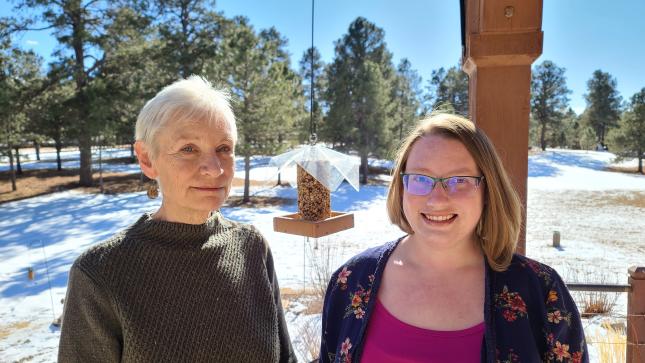 Hello! We have been loving and shopping at Wild Birds Unlimited the entire time the store has been here in Colorado Springs, and are thrilled to have the opportunity to continue the 30-year tradition of bringing people and nature together in Colorado. We are both Colorado Springs natives and love nature, conservation, travel, and the community we have been a part of our entire lives. Backyard bird feeding has always been a form of relaxation for our family and has grown into a passion we are excited to share and continue to learn about!
We want to wish Dana, Eric, and Choco the very best in their retirement! We had the opportunity to work in the store with them and are honored that they passed the torch to us. We thank them for leaving us such a beautiful store and we hope to expand on their legacy of dedication to nature and knowledge.
Stop in to talk birds (and all the other wildlife that calls Colorado home) and let us help you turn your outdoor space into a habitat that will bring joy, life, and color to your yard. We look forward to meeting you and can't wait to hear about and share your sightings. We love to see photos and videos so please bring them into the store with you, shoot us an email [email protected], or share on the WBU Colorado Springs Facebook page!