How to Help Birds Survive Cold Weather
As we move into our cold Colorado winter weather, we wanted to give you some tips on how to help your birds survive this challenging time of year. Typically, your feeders serve as a supplemental food source for birds. In contrast, during periods of extreme cold and severe winter weather, your birds may switch to utilizing your feeders as a critical source of food, meaning that you can play a vital role in their survival. At these times, a reliable supply of energy-heavy food can mean the difference between life and death for a bird. So, make sure your foods are worth their weight by using quality high-calorie, fatty foods for the birds.
To stay warm, birds will expend energy very quickly, some losing up to 10% of their body weight on extremely cold nights. Food is the most essential element, providing birds with the energy, stamina and nutrition they need. An ample supply of high-calorie foods such as suet, Bark Butter, sunflower, Nyjer and more is crucial to a bird's survival.
So, in order to meet your birds' needs, it is important to have at least one feeder that dependably provides food every day and does not have to be filled very often. Studies have demonstrated that a constant and reliable source of supplemental food helps to improve the overall health and body condition of wild birds.
Help your birds know your food is worth the weight by locating your feeder in a sheltered location out of the wind and keep it full of the high-calorie, fatty foods that provide birds the crucial nutrition they need to survive and thrive even during the coldest times of the year.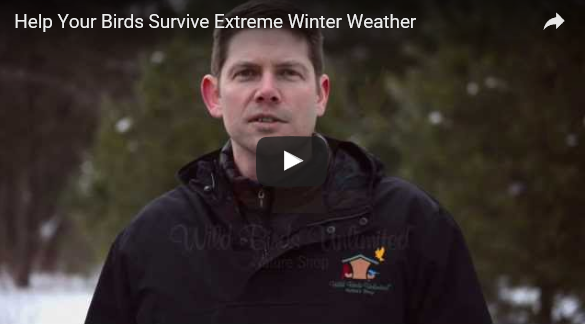 Stop by our store for more expert advice and quality foods that are worth the weight to help your birds thrive this winter.